The Wonderland table setting: a love... straight out of a fairytale!
A special table setting for Valentine's day
For the most romantic evening of the year, Villa d'Este Home Tivoli presents the Wonderland dinner set. Red embraced by a gold thread dominates the table. Forms and patterns accompany us through dreamy atmospheres, evoking symbols and emotions outlined in the pages that tell enchanted stories.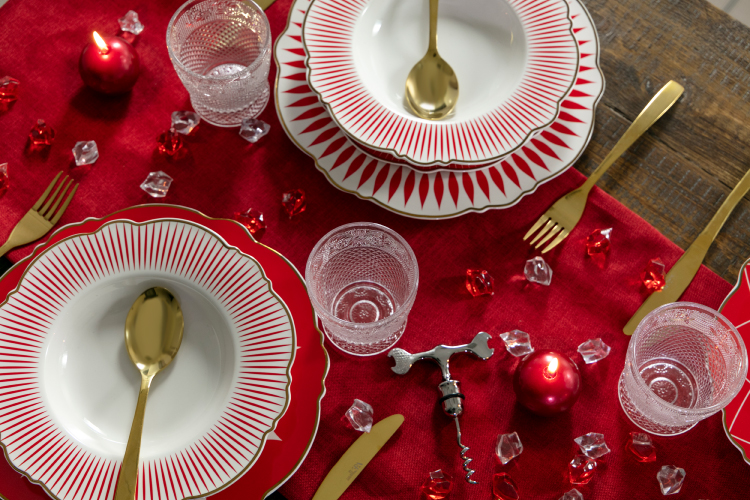 Thanks to the gold finish, the cutlery adds intriguing details to the entire set, evoking the sumptuous atmospheres of lavish epochs and palaces. Perfect for those who are not afraid to take a chance, opting for accessories with great character. The transparency of the glassware adds an unmissable touch to the occasion.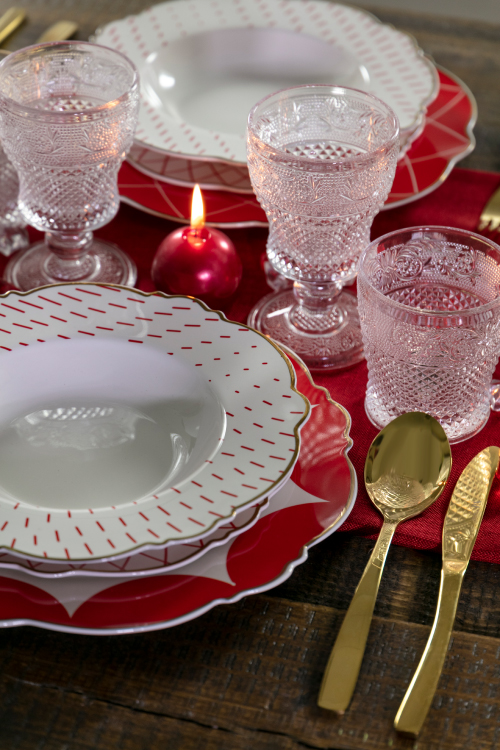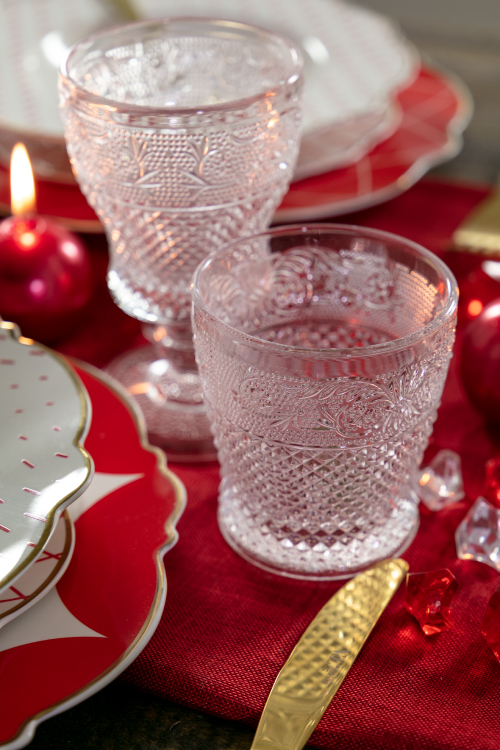 A classic or contemporary table? Timeless - just like the love you hold so dear.