Coachella Style: hippy-chic tableware
Coachella Style inspiration. the most anticipated music festival of the year is back to set the trend in tableware too.
Music and glamour in its pure form. In one word: Coachella, the world most famous and coolest Music Festival taking place every year in Palm Springs, California, starting April 14th. An event that, in addition to hosting on stage artists and world famous rock and indie pop stars, also dictate law on fashion and lifestyle.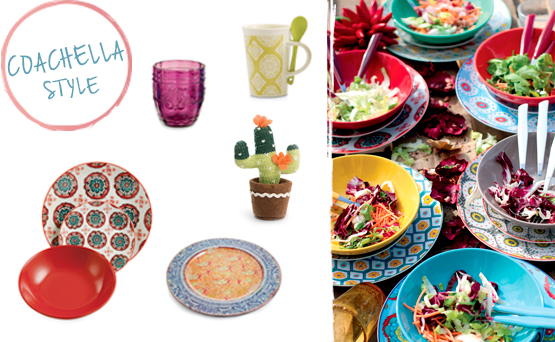 Coachella's theme recalls the atmosphere of the famous Woodstock Festival of 1969, with hippie details, so much that it seems to be inside of "Let the Sunshine In" video clip. The style of your house will get nuances from the Sixties with patterns ranging from the optical to paisley, all them back in fashion.