Trulli Ad Maiora: style and tradition
Stunning recovery of ancient trulli from 1750
Master trulli stonemasons or "trullari", born and raised in Valle d'Itria, have given life to this magical site using local techniques and materials. A picture book setting where Apulian hospitality and attention to detail let you relax in an oasis of tranquility that satisfies all of the senses.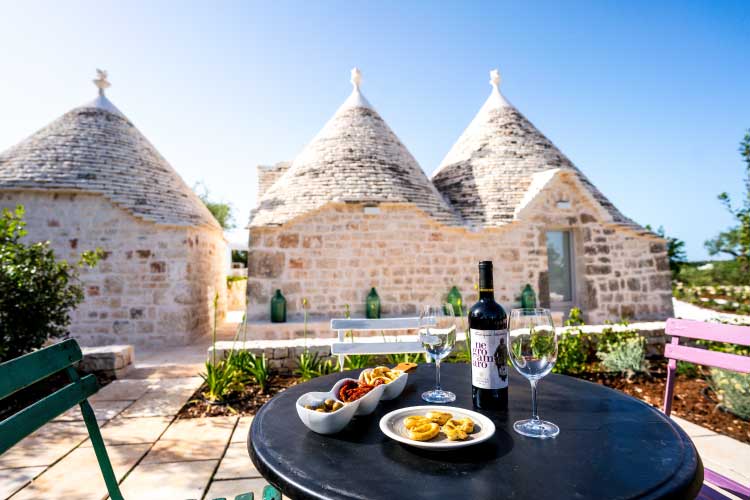 The style and beauty of Villa d'Este Home Tivoli's creations thrive in this precious corner of Puglia that helps us realize the potential that tradition has entrusted to us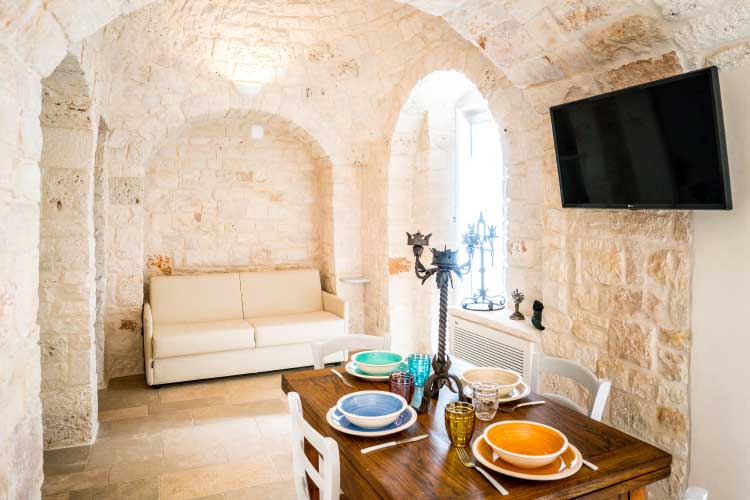 Villa d'Este Home Tivoli brings in Trulli ad Maiora a perfect combination of style and tradition.